2017 Round Up
What a year!!!
We have had so much fun this year, playing at weddings and parties up and down the country. We're so lucky to be a part of so many special occasions – each and every one is different, and we can't wait to meet more people in the coming year!
Throughout the year, we have learnt and played a multitude of new songs, as well as our tried and tested favourites. We've visited loads of new beautiful venues, and revisited favourite venues that we have regularly frequented over the years.
All of this keeps our job so exciting. Here's a round up of a few favourite moments from the year.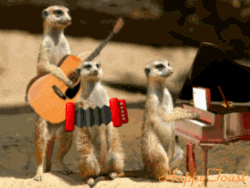 2017 First Dances
One of our favourite parts of our job is performing first dances at weddings – it's such a special moment, and the song is such a large part of that.
You Can't Hurry Love – Phil Collins
One of our favourites from 2017 was for Mr and Mrs Whitehurst on the 14th April. Rachel and James chose 'You Can't Hurry Love' by Phil Collins, and it was an absolute pleasure to perform. Why had we never played this for a first dance before?! The newly married couple had so much fun, and the crowd absolutely loved it, singing along and joining in on the dance floor. A classic slow first dance is a beautiful moment, but an upbeat option can be perfect to reflect the couples' personalities and really get the party started!
Loving You Easy – Zac Brown Band
Next up is a mention to a very special wedding we played at this year – Greg's (our drummer's) brother Sean and his fiancé became Mr and Mrs Ashbaugh on the 13th May. It was amazing for us to be involved in their day, and Greg was a groomsman! As the family have American ties, they love a bit of country music, and Sean & Sophie chose 'Loving You Easy' by the Zac Brown Band for their first dance. We absolutely loved learning and playing this song, as it was something a bit different, and we enjoy having lots of vocal harmonies whenever we can.
We've noticed that country music is becoming more and more popular, and this year we had at least 5 or 6 country songs for first dances. These included 'Are You With Me' by Easton Corbin, 'It's Your Love' by Tim McGraw and Faith Hill, and 'Mona Lisa' by Brad Paisley, amongst others.
Gravity – John Mayer
Our final favourite first dance of the year was for Mr & Mrs Broughton, on the 6th October. Louise and Matt chose 'Gravity' by John Mayer, who is a favourite of the entire band. This is a great example of a slower song for a first dance creating a romantic moment, and we really enjoyed playing it!
2017 New Songs
Alongside all the first dances that we learnt throughout the year, we also learnt extra song requests and songs we chose to update the set lists nicely. A few of these songs really stand out and not only went down really well, but will definitely carry through to many 2018 gigs!
The two most obvious examples of this have become permanent additions to our set list – 24K Magic by Bruno Mars, and Shape Of You by Ed Sheeran. These two songs speak for themselves as massive hits of 2017, and never fail to fill the dance-floor!
Adventure Of A Lifetime – Coldplay
We really enjoyed Annarkali and Christopher Martin's request of Coldplay's 'Adventure Of A Lifetime' (not THE Chris Martin – just a coincidence!). We learnt the Coldplay hit for their wedding in April, and played it a few more times throughout the year!
Still Into You – Paramore
Another request that Emma especially enjoyed was 'Still Into You' by Paramore for Charlotte and Philip Croft in May. We played this straight after their first dance – they wanted something upbeat to fill the dancefloor straight away, and it didn't disappoint!
You're My Best Friend – Queen
To bring the year to a close, we learnt Queen's 'You're My Best Friend' for big Queen fans Kirsty and Craig Wood in December. This went down so well, with everyone singing along – it will definitely make another appearance in the new year!
2018 predictions
As 2018 begins, we can already have a guess at some new songs that may become popular wedding choices.
Perfect – Ed Sheeran and Beyoncé
The first being a wedding favourite, Mr Ed Sheeran. His newest single 'Perfect' is (excuse the pun) perfect for a first dance! And if that wasn't enough, we absolutely love the duet version with Beyoncé, which would be perfect for us with both male and female vocalists. Ed certainly knows what he's doing and is an expert at first dance friendly songs!
Bruno Mars – Finesse
Next up is Bruno Mars – an XO favourite. His new song 'Finesse' would be an excellent addition to our set list. His upbeat songs are sure to fill the dance-floor, and this new one is no exception – we're sure to see this mentioned in the 2018 round up!
The Greatest Showman
We couldn't talk about big songs at the start of 2018 without mentioning 'The Greatest Showman'. The film soundtrack has broken chart records and is being played across the world – we wouldn't be surprised if we were asked to learn a couple of songs from it this year. Fingers crossed!
Finally, we mentioned earlier how we've noticed an increasing popularity in country music over 2017 (to Greg's pleasure!) As much as we tease Greg about his love of country, we all love it and it is continuing to crop up. We can't see this trend disappearing this year, and we're excited to play more!